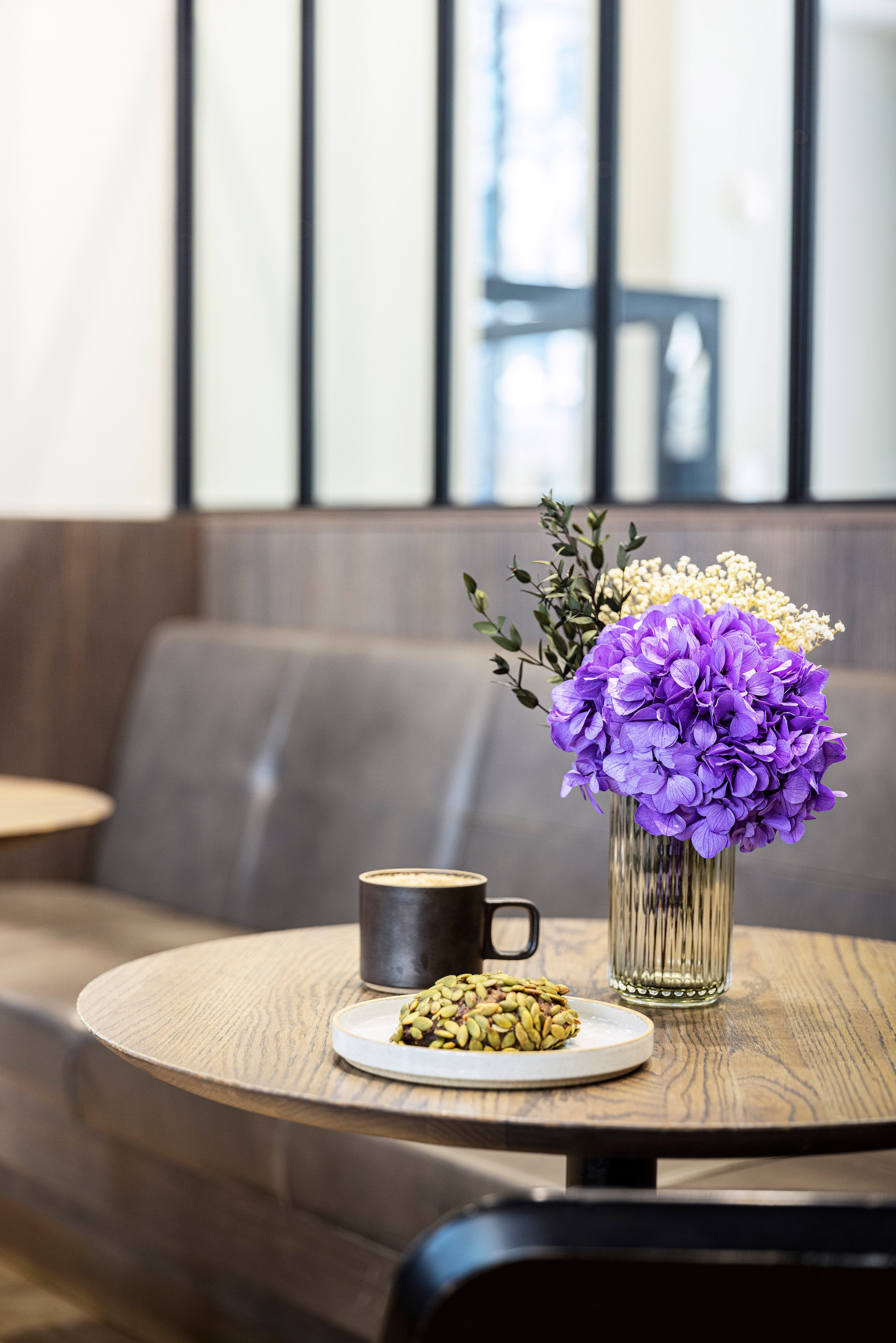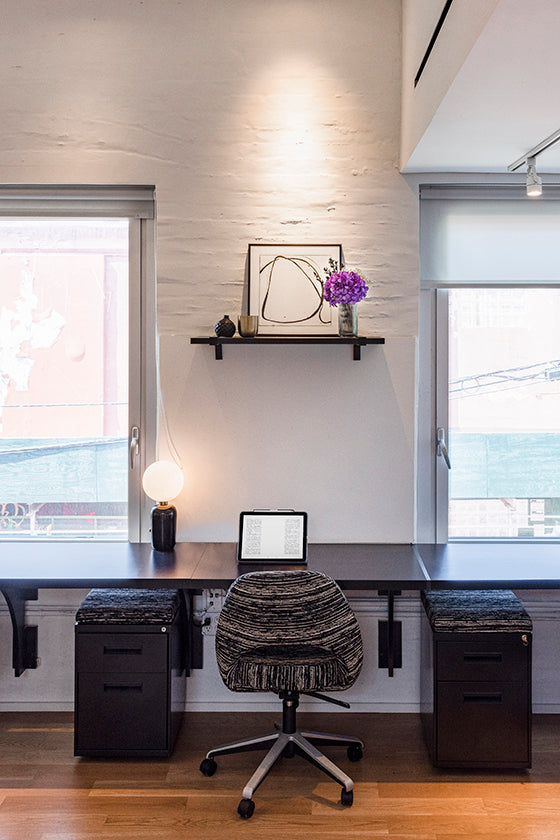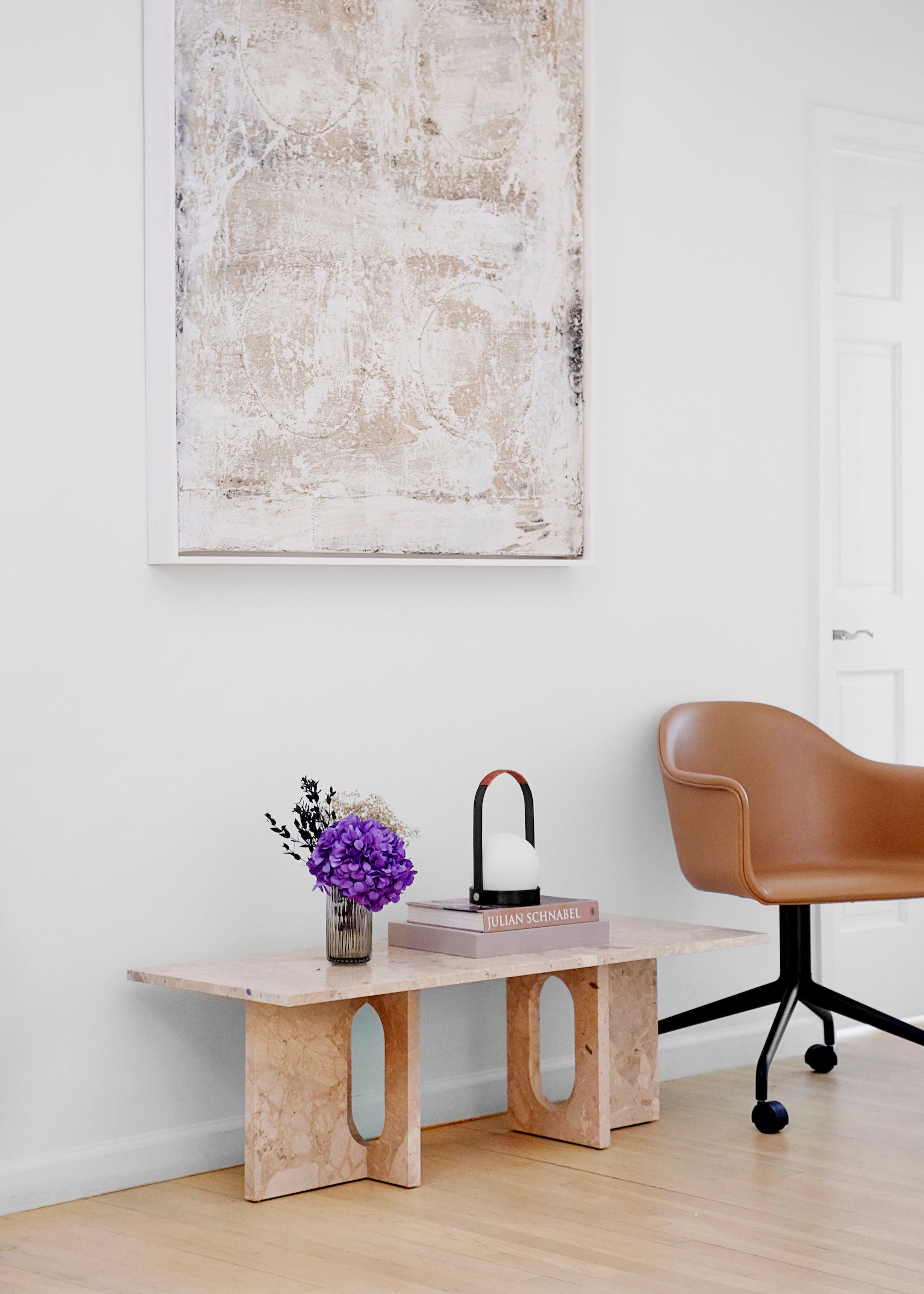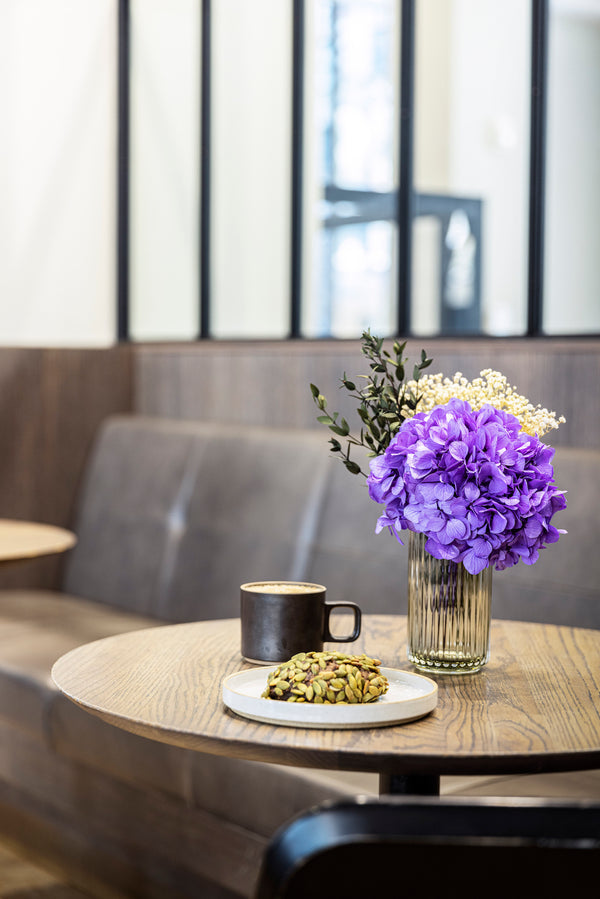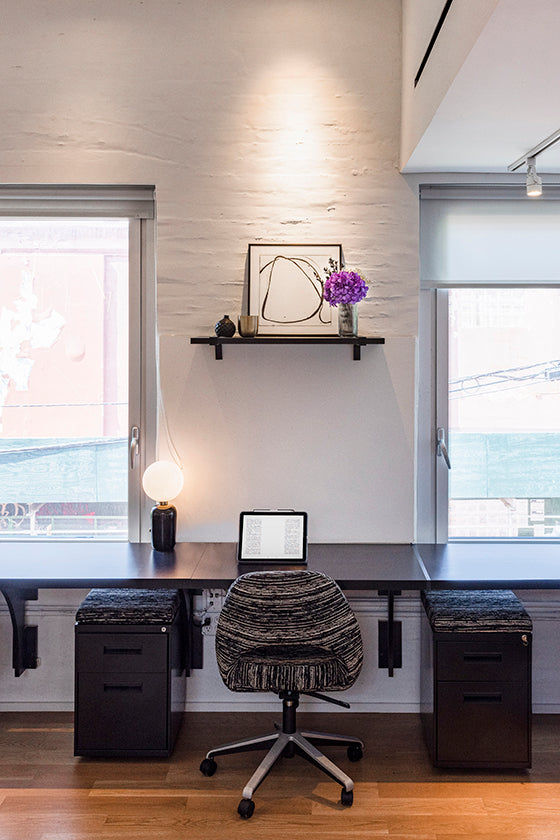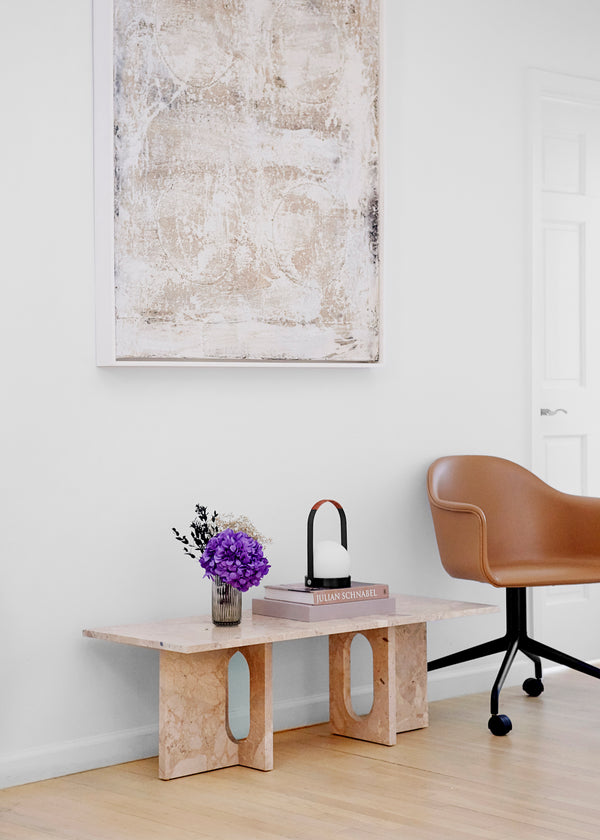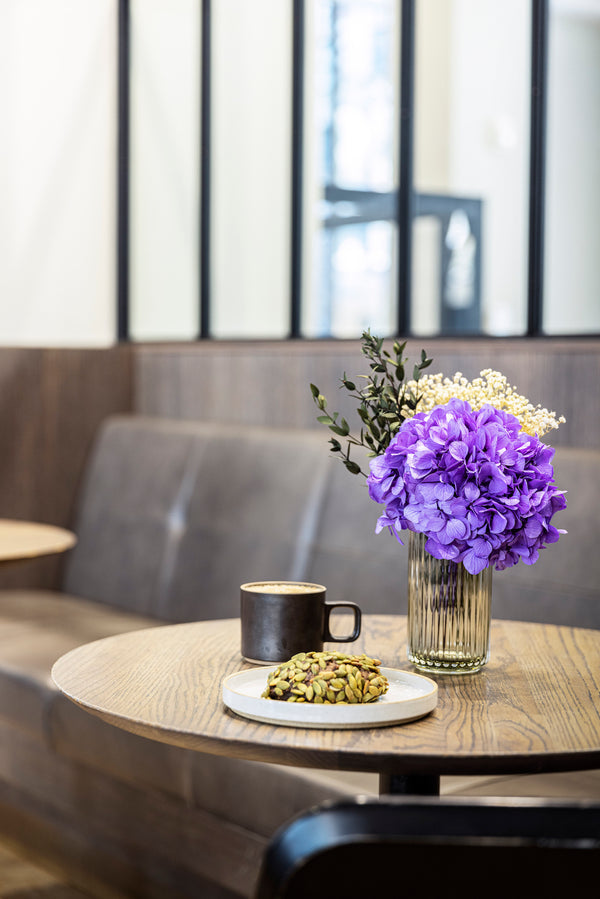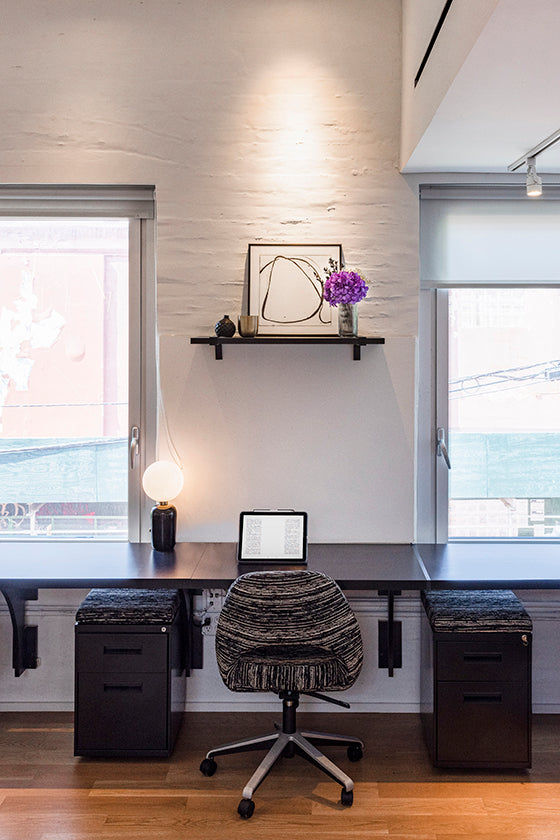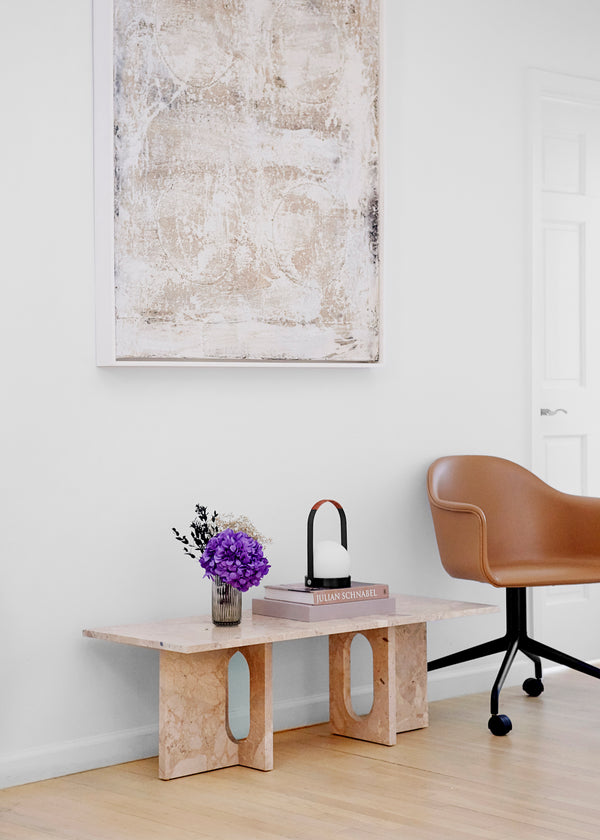 As flowers are a natural product there may be variations to the reference photos used on this website for any flowers you may order. Our blooms are perfectly imperfect and as each stem is unique, the color and shape may differ between bouquets. Note that flowers are subject to availability and seasonality and if a specific flower is unavailable, it may be substituted by a different flower without prior notice or advertisement.
Need to give someone a nudge? Send a hint to "help" them remember a special day or just share what you like.
SEND A HINT
Our bouquets have been created to look perky and happy for up to a year. Although they require no maintenance, there are a few things to keep in mind to maximize their life:
Do not water your blooms. Nordblooms is drink-free floristry!
To prevent the color from fading, keep out of direct sunlight.
Place your blooms in a cool, dry spot in the home.
To not dry out the flowers, keep them away from air-conditioning and heating vents.
To prevent transfer of color do not place in contact with fabrics and other delicate items.
If exposed to humidity, the stems may sweat, gently dry the stems and leaves with a tissue.
Looking after them will help you get the most out of blooms. But most importantly, don't forget to enjoy your new bouquet!
Longer-lasting, Artfully-Designed Bouquets Worthy
of a Gilded Frame
(But a vase will do)
Frame your bouquet with one of our carefully selected Scandinavian vases for the perfect pedestal for their beauty in your home.
Nordblooms
Subscription
Fill your rooms with verdant greenery and blooms and treat yourself to vibrant flowers delivered to your door every 8 weeks.
Learn more
Early access
Get a new bouquet every 8 weeks
Free shipping
Enjoy complimentary shipping
Exclusive designs
Get access to exclusive designs
Member events
Sign up to access our events and workshops.
How Will My Flowers Arrive?
Made in our New York studio, hand-tied and wrapped in signature wrapping paper, each bouquet is delivered in our editorial flower box.
Look out for our limited-edition prints where we collaborate with talented artists from across the world.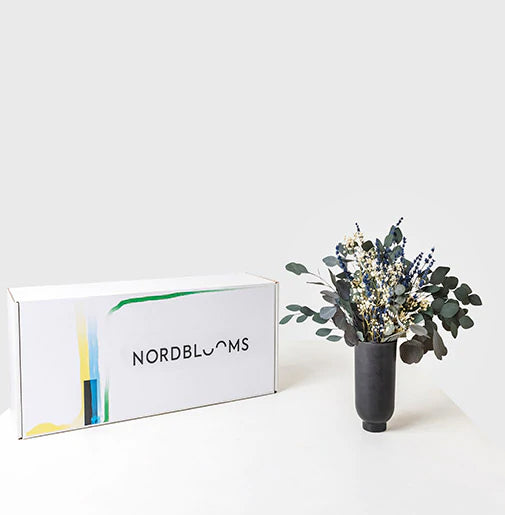 Invite a Friend,
Take $10 off
The art of nature is even more beautiful when shared. Invite a friend with great taste to discover Nordblooms and take $10 off for yourself.